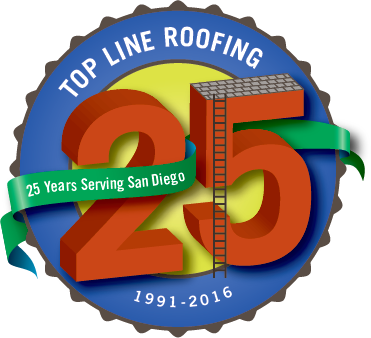 Knowledge. Experience. Dependability.
Since 1991, Top Line Roofing has been providing honest, professional roofing services to the San Diego community. As your neighbors, we understand the unique aspects of home ownership in San Diego County. We can help you protect your home against the fires and rains that so often plague Southern California, as well as address your individual roofing concerns.
Our services include:
Roofing
Roof repair
Roof replacement
Roof installation
Roof maintenance
Gutter cleaning
Roof cleaning
Wood replacement
Skylights
Whole house fans
Roof ventilation
Radient barriers
Cool roofs
Roof cleaning
Wood replacement
Skylights
Whole house fans
Roof ventilation
Radient barriers
Cool roofs
Top Line Roofing owner, Wayne Sorrensen is BYU finance graduate. Wayne combines his financial and business experience with a construction background and hard-work ethics to form a superior roofing company. Also an active member of the San Diego Roofing Contractors Association (SDRCA) since 1996, Wayne has served three terms as President of SDRCA, chaired the Roof Education Committee, overseen the financial stability as Treasurer, and now serves on the Board of Directors.
At Top Line Roofing we will assess your needs quickly and treat you honestly and fairly. Our employees are clean, professional, highly-trained, and will complete your roofing job right the first time. We maintain an emphasis on customer service through quality workmanship and a knowledgeable, ethical, and drug-free staff. Qualified supervisors are on site at each job to ensure that every detail of our work is completed to your satisfaction. We continue to educate our roofing professionals on the newest materials and techniques as well as safety procedures.
Top Line has taken the time to become a certified installation companywith several leading roofing manufacturers: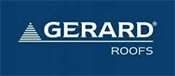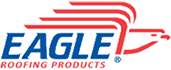 Becoming certified through these top manufacturers requires that wetrain and test our workforce and maintain proper Worker Compensationand General Liability insurance. In return, these manufactures allow
Top Line Roofing to offer stronger warranties giving our clients moreconfidence that their project is done right.
Since our standards our higher then most other roofing companies webelieve Top Line Roofing offers a better value to you, the home owner. Give us a call at (858) 613-5242 today!
For more information or to book an appointment, call (858) 613-5242 or click the link below.